Blackboard Collaborate is a web-conferencing tool built specifically for live, multimedia, many-to-many collaboration using voice over internet (VoIP) audio.  Collabrate highlights webcams, breakout rooms for small group discussions, interactive whiteboards that let you show Powerpoint presentations, chat-style messaging and screen sharing and application sharing. 
At MCCC, we use Blackboard Collaborate to host courses, workshops, and events, as well as our internal meetings.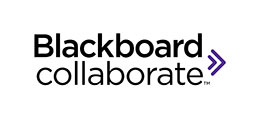 The Basics
Getting Started with Collaborate .pdf
Collaborate Ultra Help for Moderators
Adding a Guest to a Blackboard Collaborate Ultra Session .pdf
Presenting Content .pdf
Collaborate Videos
Collaborate Training Video: (video 1:06) MercerOnline's Collaborate training for Faculty.
Collaborate Overview and Demonstration (video 58:36) - Monica Hill, Blackboard Client representative demonstrates Blackboard Collaborate Ultra. Providing helpful tips and best practices along the way.
Blackboard Collaborate with the Ultra Experience User Interface Tour: (video 2:14)
Session Settings in Blackboard Collaborate with the Ultra Experience: (video 1:56)
Sharing PowerPoint Files in Blackboard Collaborate with the Ultra Experience: (video 2:18)
Aligning Sound/Mic with Blackboard Collaborate (video 10:12) 
Share Files to Breakout Groups in Blackboard Collaborate with the Ultra Experience:  (video 0.47)
Advanced 
Collaborate Closed Captioning information (website)
https://help.blackboard.com/Collaborate/Ultra/Administrator/Accessibility/Captions
Moderator Help Link
https://help.blackboard.com/Collaborate/Ultra/Moderator
Participant Help Link
https://help.blackboard.com/Collaborate/Ultra/Participant
Blackboard Collaborate (Class Technology) Status Updates:
https://status.class.com/